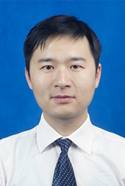 胡庆华,男,1985年10月生,副教授,博士生导师,江苏省"青蓝工程"优秀青年骨干教师,中国农工民主党党员,现任中国药科大学研究生院副院长、药学院药理系副主任。2002-2006年在南京大学匡亚明学院基础学科教学强化部学习获学士学位,2006-2011年在南京大学硕博连读并获博士学位,研究方向为抗炎免疫药理。目前主持国家自然科学基金面上项目1项(NSFC81773745)和企事业横向合作课题多项,参与国家自然科学基金项目1项(NSCF81872867),曾主持国家自然科学基金青年项目1项(NSFC81202573)和中央高校基本科研业务业务费培育项目1项(PY2014YX0004)。截至目前,已发表中、英文学术论文30余篇,其中以第一作者或通讯作者在Biochem Pharmacol、Int J Cardiol、Phytomedicine等期刊发表论文20余篇;作为第一发明人申请发明专利2项,完成专利申请权转让1项;参编"十二五"规划教材《药理学》、《药物毒理学》。
联系方式:huqh@cpu.edu.cn,025-86185970,江宁校区学院实验楼408。

部分代表作:
1、Tang, S. S., Ren, Y., Ren X. Q., Cao, J. R., Hong, H., Ji, H., Hu, Q. H*. ERα and/or ERβ activation ameliorates cognitive impairment, neurogenesis and apoptosis in type 2 diabetes mellitus mice.Exp Neurol311: 33-43 (2019).
2、Zhang, Z. G., Hao, K., Li, H. W., Lu, R., Liu C. X., Zhou M. Z., Li, B. Y., Meng, Z. B., Hu, Q. H.*, Jiang, C. Design, synthesis and anti-inflammatory evaluation of 3-amide benzoic acid derivatives as novel P2Y14 receptor antagonists. Eur J Med Chem181: 111564 (2019).
3、Zhou, M. Z., Li, S. N., Song, L., Hu, Q. H.*, Liu W. T. 4-(2-(4-chlorophenyl)-1-((4- chlorophenyl)amino)ethyl)benzene-1, 3-diol is a potential agent for gout therapy as a dual inhibitor of XOD and NLRP3. Phytomedicine42: 9-17 (2018).
4、Huang, J., Zhou, Z. H., Zhou, M. Z., Miao, M. X., Li, H., Hu, Q. H*. Development of benzoxazole deoxybenzoin oxime and acyloxylamine derivatives targeting innate immune sensors and xanthine oxidase for treatment of gout. Bioorg Med Chem26: 1653-1664 (2018).
5、Tang, S. S., Ren, Y., Xu L. J., Cao, J. R., Hong, H., Ji, H., Hu, Q. H*. Activation of ERα and/or ERβ ameliorates cognitive impairment and apoptosis in streptozotocin-induced diabetic mice. Horm Behav105: 95-103 (2018).
6、Hu, Q. H., Zhou, M. Z., Zhu, H., Lu, G., Zheng, D. S., Li, H. Q., Hao, K. (E)-2-(4-bromophenyl)-1-(2, 4-dihydroxyphenyl)ethanone oxime is a potential therapeutic agent for treatment of hyperuricemia through its dual inhibitory effects on XOD and URAT1. Biomed Pharmacother86: 88-94 (2017).
7、Ao, G. Z., Zhou, M. Z., Li, Y. Y., Li, S. N., Wang, H. N., Wan, Q. W., Li, H. Q., Hu, Q. H*. Discovery of novel curcumin derivatives targeting xanthine oxidase and urate transporter 1 as anti-hyperuricemic agents. Bioorg Med Chem25: 166-174 (2017).
8、Wu, H., Yuan, Y. L., Chen, Y. D., Lu, G., Lan, L., Yang, Z.L., Ji, H., Hu, Q. H*. Hypouricemic and nephroprotective effects of emodinol in oxonate-induced hyperuricemic mice are mediated by organic ion transporters and OIT3. Planta Med82(4), 289-297 (2016).
9、Hu, Q. H., Wei, B., Wei, L., Hua, K., Yu, X., Li, H., Ji, H. Sodium tanshinone IIA sulfonate ameliorates ischemia-induced myocardial inflammation and lipid accumulation in Beagle dogs through NLRP3 inflammasome. Int J Cardiol 196: 183-192 (2015).
10、Hu, Q. H., Zhang, X., Pan, Y., Li, Y. C., Kong, L. D. Allopurinol, rutin, and quercetin ameliorate NLRP3 inflammasome activation and lipid accumulation in fructose-fed rats. Biochem pharmacol84: 113-125 (2012).