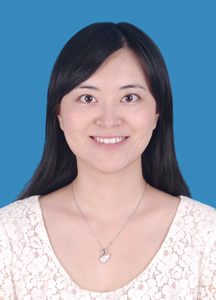 叶慧,女,博士,副研究员、硕导。2008年于四川大学获得本科学士学位,2013年获得美国威斯康星大学麦迪逊分校药学院博士学位。同年加入中国药科大学任讲师,2016年任特聘副研究员、硕导,2017年任副研究员。
申请人在美留学期间主要从事代谢组学及蛋白组学的方法学开发及其在疾病生物标记物领域的应用研究。目前的研究方向主要致力于天然药物的靶标发现与代谢调控机理的研究,建立了符合天然药物多成分多靶标作用特点的化学蛋白质组学技术平台,揭示天然药物的未知靶标;并结合分子生物学手段,阐明临床具有确切疗效的天然药物对代谢过程的调控机制,为推进基于天然药物的创新药研发提供科学依据。同时,申请人基于长期在多肽及蛋白领域的丰富研究经验,开展了生物药物的细胞药代动力学研究,建立了亚细胞水平及整体动物的生物药PK/PD研究平台,精确描述生物药在靶细胞内的活性形式及代谢过程,指导创新生物药物的序列/结构改造、筛选及评价。
申请人目前的研究方向获得了国家自然科学基金青年项目、江苏省自然基金青年项目、教育部留学回国人员启动基金、江苏省留学回国人员择优项目、国家重点实验室青年人才项目的资助,获得江苏省"双创博士"荣誉,并参与了多项国家自然科学基金重点项目及重大专项,到账经费超过一百万。迄今在Mol. Cell. Proteomics、Plant J.、Anal. Chem.、Cell Death Dis.、Anal. Chim. Acta、J Proteome. Res.、J. Proteomic等国际权威杂志以一作/通讯共发表SCI文章近20篇。申请人曾参加 ASMS、Neuroscience、PittCon、BCEIA等多个国际学术会议作特邀及展板报告,并受邀成为Anal. Chim. Acta、Chinese Chem. Lett、Anal. Methods等SCI期刊的审稿人,具有一定的国际影响力。
欢迎立志于从事科学研究的学生报考!联系方式:025-83271191; Email:cpuyehui@cpu.edu.cn.
近五年代表性论文
1. Ye H‡, Wang J‡, Tian Z, Ma F, Dowell JA, Bremer Q, Lu G, Baldo B, Li L*. Quantitative Mass Spectrometry Reveals Food Intake-Induced Neuropeptide Level Changes in Rat Brain: Functional Assessment of Selected Neuropeptides as Feeding Regulators.Mol Cell Proteomics.2017 Sep 1. doi: 10.1074/mcp.RA117.000057.IF 6.5
2. Wang L‡, Ye H‡, Sun D, Meng T, Cao L, Wu M, Zhao M, Wang Y, Chen B, Xu X, Wang G*, Hao H*. Metabolic Pathway Extension Approach for Metabolomic Biomarker Identification.Anal Chem, 2017;89(2):1229-1237. IF 6.3
3. Wu M‡, Ye H‡, Tang Z, Shao C, Lu G, Chen B, Yang Y, Wang G*, Hao H*. p53 dynamics orchestrates with binding affinity to target genes for cell fate decision. Cell Death Dis, accepted. IF 6.0
4. Sang H‡, Lu G‡, Liu Y, Hu Q, Xing W, Cui D, Zhou F, Zhang J, Hao H, Wang G*, Ye H*.Conjugation site analysis of antibody-drug-conjugates (ADCs) by signature ion fingerprinting and normalized area quantitation approach using nano-liquid chromatography coupled to high resolution mass spectrometry.Anal Chim Acta. 2017;955:67-78.IF 5.0
5. Ye H, Gemperline E, Venkateshwaran M, Chen R, Delaux PM, Howes-Podoll M, Ané JM, Li L.* MALDI mass spectrometry-assisted molecular imaging of metabolites during nitrogen fixation in the Medicago truncatula-Sinorhizobium meliloti symbiosis. Plant J, 2013; 75(1):130-45. IF 6.8
6. Ye H‡, Zhu L‡, Wang L, Liu H, Zhang J, Wu M, Wang G*, Hao H*. Stepped MSAll Relied Transition (SMART): an approach to rapidly determine optimal multiple reaction monitoring mass spectrometry parameters for small molecules. Anal Chim Acta, 2016, 51(5):328-41. IF 5.0
7. Wu M‡, Ye H‡, Shao C, Zheng X, Li Q, Wang L, Zhao M, Lu G, Chen B, Zhang J, Wang Y, Wang G*, Hao H*. Metabolomics-Proteomics Combined Approach Identifies Differential Metabolism-Associated Molecular Events between Senescence and Apoptosis.J Proteome Res., 2017;16(6):2250-2261. IF 4.3
8. Ye H, Wang J, Zhang Z, Jia C, Schmerberg C, Catherman AD, Thomas PM, Kelleher NL, Li L*. Defining the Neuropeptidome of the Spiny Lobster Panulirus interruptus Brain Using a Multidimensional Mass Spectrometry-Based Platform. J Proteome Res., 14(11):4776-91. IF 4.2
9. Ye H, Wang J, Greer T, Strupat K, Li L.* Visualizing neurotransmitters and metabolites in the central nervous system by high resolution and high accuracy mass spectrometric imaging. ACS Chem. Neurosci., 4(7):1049-56. IF 4.2
10. Ye H‡, Greer T‡, Li L.* Probing neuropeptide signaling at the organ and cellular domains via imaging mass spectrometry. J. Proteomics, 75(16):5014-26. IF 4.1
11. Ye H, Mandal R, Catherman A, Thomas PM, Kelleher NL, Ikonomidou C, Li L.* Top-down proteomics with mass spectrometry imaging: a pilot study towards discovery of biomarkers for neurodevelopmental disorders. PLoS One, 9(4):e92831. IF 3.5
12. Ye H‡, Hui L‡, Kellersberger K, Li L.* Mapping of neuropeptides in the crustacean stomatogastric nervous system by imaging mass spectrometry. J. Am. Soc. Mass Spectrom., 24(1):134-47. IF 3.2
13. Ye H‡, Greer T‡, Li L.* From pixel to voxel: a deeper view of biological tissue by 3D mass spectral imaging. Bioanalysis, 3(3):313-32. IF 3.2
14. Ye H‡, Gemperline E‡, Li L.* A vision for better health: mass spectrometry imaging for clinical diagnostics. Clin. Chim. Acta, 420:11-22. IF 2.8
15. Ye H‡, Wang L‡, Zhu L, Sun D, Luo X, Wang H, Wang G, Hao H. Stepped collisional energy MSAll: an analytical approach for optimal MS/MS acquisition of complex mixture with diverse physicochemical properties. J Mass Spectrom., 2016, 51(5):328-41. IF 2.5
16. Wang J, Ye H, Zhang Z, Xiang F, Girdaukas G, Li L. Advancing matrix-assisted laser desorption/ionization-mass spectrometric imaging for capillary electrophoresis analysis of peptides. Anal Chem., 83(9):3462-9. IF 5.8
17. Xiang F, Ye H, Chen R, Fu Q, Li L. N,N-dimethyl leucines as novel isobaric tandem mass tags for quantitative proteomics and peptidomics. Anal Chem., 82(7):2817-25. IF 5.8
‡ The authors contributed equally to this work.
‍