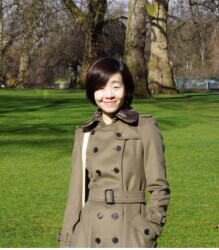 胡容,教授,博士生导师。2005年毕业于美国罗格斯大学(Rutgers University)并获得药学博士学位。2008年作为特聘教授引进。
研究方向为肿瘤药理学,研究领域和兴趣:1)非可控性炎症恶性转化:分子机制研究;2)肿瘤化学预防:从天然产物中寻找新型化学预防药物;3)肿瘤干细胞与肿瘤多药耐药。
承担国家自然科学基金、江苏省自然科学基金、国家新药创制重大专项等多项重大科研项目;获得江苏省"杰出青年科学基金",教育部新世纪优秀人才支持计划等人才计划资助;发表相关SCI论文40余篇。
代表性论文:
1. Qian C, Wang J, Zhang Y, Tang J, Zhang J, Li ZY, Wang Q, Hu R*. Wogonin-enhanced reactive oxygen species-induced apoptosis and potentiated cytotoxic effects of chemotherapeutic agents by suppression Nrf2-mediated signaling in HepG2 cells. Free Radic Res. 2014 May;48(5):607-21.
2. Yao J, Zhao L, Zhao Q, Zhao Y, Sun Y, Zhang Y, Miao H, Lin B, Sha Y, You QD, Hu R*, Guo QL. NF-κB and Nrf2 signaling pathways contribute to wogonin-mediated inhibition of inflammation-associated colorectal carcinogenesis. Cell Death Dis. 2014 Jun 5;5:e1283. doi: 10.1038/cddis.2014.221.
3. Yang X, Zhang F, Wang Y, Cai M, Wang Q, Guo, QL, Li ZY, Hu R*. Oroxylin A inhibits colitis-associated carcinogenesis via modulating the IL-6/STAT3 signaling pathway. Inflamm Bowel Dis. 2013 Aug;19(9):1990-2000. 4. Zhong Y, Zhang F, Sun Z, Zhou W, Li ZY, You QD, Guo QL, Hu R*. Drug resistance associates with activation of Nrf2 in MCF-7/DOX cells, and wogonin reverses it by down-regulating Nrf2-mediated cellular defense response. Mol Carcinog. 2013 Oct;52(10):824-34.
5. Xi M, Sun Z, Sun H, Jiang J, Wang Y, Zhang M, Zhu J, Jia J, Xu L, Jiang Z, Xue X, Ye M, Yang X, Gao Y, Tao L, Guo X, Xu X, Guo Q, Zhang X, Hu R*, You Q. 3-aroylmethylene-2,3,6,7-tetrahydro-1H-pyrazino[2,1-a]isoquinolin-4(11bH)- ones as potent Nrf2/ARE inducers in human cancer cells and AOM-DSS treated mice. J Med Chem. 2013 Oct 24;56(20):7925-38.
6. Hu R, Saw C, Yu R, Kong AN. Regulation of NF-E2-related factor 2 Signaling for Cancer Chemoprevention: Antioxidant Coupled with Anti-inflammatory. Antioxid Redox Sign. 2010 Dec 1;13(11):1679-98.
电子邮箱: ronghu@cpu.edu.cn
电话:13770823968