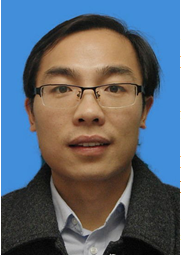 齐炼文,博士,教授、博导,天然药物活性组分与药效国家重点实验室课题组长,兼任Sci Rep、Am J Chinese Med、E-J Chem、《中国药科大学学报》等杂志编委。一直从事中药药效物质研究,围绕 "含有什么物质、什么物质起效、物质如何起效" 三个难题,构建"复杂成分解析-等效组分发现-作用模式探索"三位一体的药效物质研究思路,发展中药体内外药效物质组集成表征新方法,建立中药复方"等效组分"研究理论与方法,开辟基于代谢组学特征谱的中药动态调控网络特色研究领域。
主持国家自然科学基金、教育部科研重大项目等国家/省部级课题8 项;共发表SCI论文120篇,包括Journal of the American College of Cardiology (IF=17.8,心血管领域排名第1)、Natural Product Reports (IF=11.0,封面故事文章)、Green Chemistry (IF=8.5);论文共被他引2778次,个人H指数32,20篇论文引用次数超过50,2篇论文入选前1%高被引论文。担任大会执行主席,2012 年、2013 年分别举办中国科协第254次、第266次青年科学家论坛;申请/授权中国发明专利9项、国际发明专利3项,部分已实施转化。
入选"万人计划"青年拔尖人才、科技部 "中青年科技创新领军人才"、国家首批"优秀青年科学基金"、教育部新世纪优秀人才、全国百篇优秀博士学位论文、"江苏省十大杰出青年";获2013 年教育部自然科学一等奖(排名第2)、2009 年国家科技进步二等奖(排名第4)。
联系方式:Email: Qilw@cpu.edu.cn;电话:025-86185559
10篇代表性论文(*为通讯作者)
(1) Fan Y, Li Y, Chen Y, Zhao YJ, Liu LW, Li J, Wang SL, Alolga RN, Yin Y, Wang XM, Zhao DS, Shen JH, Meng FQ, Zhou X, Xu H, He GP, Lai MD, Li P*, Zhu W*, Qi LW*, Comprehensive metabolomic characterization of coronary artery diseases, Journal of the American College of Cardiology, 2016, September, In press.
(2) Qi LW*, Wang CZ, Yuan CS*. Isolation and analysis of ginseng: advances and challenges. Natural Product Reports, 2011, 28, 467-495.
(3) Lai CJS, Tan T, Zeng SL, Xu LR, Qi LW*, Liu EH*, Li P*. A enzyme protocol for absolute quantification of analogues: application to specific protopanoxadiol-type ginsenosides, Green Chemistry, 2015, 17, 2580-2586。
(4) Fan Y, Zhou X, Xia TS, Chen Z, Li J, Liu Q, Alolga RN, Chen Y, Lai MD, Li P*, Zhu W*, Qi LW*. Human plasma metabolomics for identifying differential metabolites and predicting molecular subtypes of breast cancer. Oncotarget. 2016 Mar 1;7(9):9925-38.
(5) Alolga RN, Fan Y, Chen Z, Liu LW, Zhao YJ, Li J, Chen Y, Lai MD, Li P*, Qi LW*. Significant pharmacokinetic differences of berberine are attributable to variations in gut microbiota between Africans and Chinese. Scientific Reports, 2016, 6, 27671.
(6) Huang FQ, Xie J, Sun JG, Wang YW, Dong X, Qi LW*, Zhang B*. Regioselective Synthesis of Carbonyl-Containing Alkyl Chlorides via Silver-Catalyzed Ring-Opening Chlorination of Cycloalkanols. Organic Letters. 2016 Feb 19;18(4):684-7.
(7) Pharmacokinetics of a multicomponent herbal preparation in healthy Chinese and African volunteers, Alolga RN, Fan Y, Zhang G, Li J, Zhao YJ, Lelu Kakila J, Chen Y, Li P*, Qi LW*, Scientific Reports, 2015, 5, 12961.
(8) Liu K, Mei F, Wang Y, Xiao N, Yang L, Wang Y, Li J, Huang F, Kou J, Liu B, Qi LW*. Quercetin oppositely regulates insulin-mediated glucose disposal in skeletal muscle under normal and inflammatory conditions: The dual roles of AMPK activation. Molecular Nutrition and Food Research. 2016 Mar;60(3):551-65.
(9) Cheng XL, Wan JY, Li P*, Qi LW*. Ultrasonic/microwave assisted extraction and diagnostic ion filtering strategy by liquid chromatography-quadrupole time-of-flight mass spectrometry for rapid characterization of flavonoids in Spatholobus suberectus. Journal of Chromatography A, 2011, 1218, 5774-86.
(10) Sun S, Qi LW*, Du GJ, Mehendale SR, Wang CZ, Yuan CS. Red notoginseng: higher ginsenoside content and stronger anticancer potential than Asian and American ginseng. Food Chemistry, 2011, 125, 1299-1305.