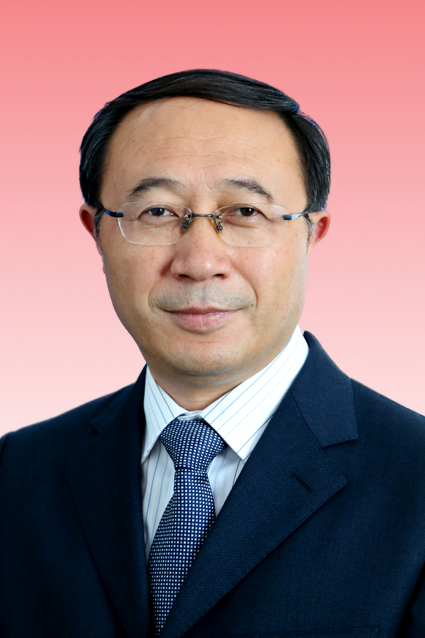 陆涛:教授,药物化学专业博士生导师,江苏省教学名师,中国药科大学副校长。现担任全国药学专业学位研究生教育指导委员会副主任委员,国家基金委生命科学部通讯评议专家,教育部本科教学审核评估专家;江苏省学位委员会委员;江苏化学化工学会理事、有机化学专业委员会委员等学术职务。《药学进展》执行主编,《中国药科大学学报》编委。主要研究方向:新药分子设计与合成研究、计算机辅助药物设计、有机合成化学、药物生物统计与计算药学。主持完成多项国家、省部级课题,目前课题组在研国家自然科学基金10项,自主研发的抗肿瘤化合物以五千万的价格转让给上海复星医药产业有限公司,目前正在美国、中国同时开展I期临床研究。已发表SCI科研论文100余篇。已指导博士研究生16名,硕士研究生90名。现有博士生6名,硕士研究生15名。
近期发表主要论著:
1.Yanmin Zhang,Danfeng Zhang,Haozhong Tian,Yu Jiao,Zhihao Shi,Ting Ran,Haichun Liu, Shuai Lu,Anyang Xu,Xin Qiao,Jing Pan,Lingfeng Yin,Weineng Zhou,Tao Lu,*and Yadong Chen*. Identification of Covalent Binding Sites Targeting Cysteines Based on Computational Approaches. Mol. Pharma. 2016, 13(9), 3106-3118.
2.Junyu Xu,Weiguo Zhang,Yishan Liu, Suzhen Zhu, Ming Liu, Xi Hua, Siyi Chen, Tao Lu* and Ding Du*. Formal [3+3] annulation of isatin-derived 2-bromoenals with 1,3-dicarbonyl compounds enabled by Lewis acid/N-heterocyclic carbene cooperative catalysis. RSC Adv., 2016, 6, 18601-18606
3.Qing-Fa Zhou* , Fei-Fei Ge,Qing-Qing Chen and Tao Lu*. Construction of pyrazolo[5,1-a]isoindol-8(3aH)-one derivatives via phosphine-catalyzed cyclization of electron-deficient alkynes and N-amino substituted phthalimide. RSC Adv., 2016, 6, 1395-1402.
4.Shuding Dong, Chao Fang, Weifang Tang, Tao Lu* and Ding Du*.Alkynyl Acylammoniums as Electrophilic 3C Synthons in a Formal [3+3] Annulation: Access to Functionalized 4H-Pyran-4-ones.Org Lett., 2016, 18(15):3882-3885.
5.Li Zhang, Beichen Zhang, Teng Jiang, Tao Lu* and Qingfa Zhou*. Synthesis of tricyclic 3-hydroxyisoindolin-1-ones via triethylamine-catalyzed domino reactions of electron-deficient alkynes with phthalimidomalonate derivatives. Org. Chem. Front. 2017, 4, 119-123
6.Wang, L.; Zhang, Q.; Zhu, G.; Zhang, Z.; Zhi, Y.; Zhang, L.; Mao, T.; Zhou, X.; Chen, Y.; Lu, T*.; Tang, W.*, Design, synthesis and evaluation of derivatives based on pyrimidine scaffold as potent Pan-Raf inhibitors to overcome resistance. Eur. J. Med. Chem. 2017, 130, 86-106
7.Yanle Zhi,Jianhang Huang,Na Liu,Tao Lu*,and Xiaowei Dou*. Rhodium-Catalyzed Asymmetric Conjugate Alkynylation of β,γ‑Unsaturated α‑Ketoesters. Org. Lett. 2017, 19, 2378-2381
8.Hong M. Li,Zhi P. Dong,Qi Y. Wang,Li X. Liu,Bing X. Li,Xiao N. Ma,Ming S. Lin,Tao Lu,*and Yue Wang*. De Novo Computational Design for Development of a Peptide Ligand Oriented to VEGFR‑3 with High Affinity and Long Circulation. Mol. Pharma. 2017, 14, 2236-2244
9.Li Zhang, Beichen Zhang, Jingyun Zhao, Yanle Zhi, Lu Wang, Tao Lu*, Yadong Chen*, Structure-based design, synthesis, and evaluation of 4,5,6,7-tetrahydro-1H-pyrazolo[4,3-c]pyridine derivatives as novel c-Met inhibitors. Eur. J. Med. Chem. 2017, 138, 942-951
10.Yanmin Zhang, Lu Wang, Qing Zhang, Gaoyuan Zhu, Zhimin Zhang, Xiang Zhou, Yadong Chen, Tao Lu*, and Weifang Tang*. Potent Pan-Raf and Receptor Tyrosine Kinase Inhibitors Based on a Cyclopropyl Formamide Fragment Overcome Resistance. J. Chem. Inf. Model. 2017, 57(6), 1439−1452
11.Chao Fang, Tao Lu,* Jindong Zhu, Kewen Sun, and Ding Du*. Formal [3 + 4] Annulation of α,β-Unsaturated Acyl Azoliums: Access to Enantioenriched N−H‑Free 1,5-Benzothiazepines. Org. Lett. 2017, 19(13), 3470−3473
12.Junyu Xu, Jing Cao, Chao Fang, Tao Lu* and Ding Du*. Organocatalytic C-C bond activation of cyclopropenones for ring-opening formal [3+2] cycloaddition with isatins. Org. Chem. Front. 2017, 4, 560–564
13.Na Liu, Yanle Zhi, Jian Yao, Junhao Xing, Tao Lu,* and Xiaowei Dou*. Rhodium(I)-Catalyzed Arylation/Dehydroxylation of tert-Propargylic Alcohols Leading to Tetrasubstituted Allenes. Adv. Synth. Catal. 2017, 359,1-6
14.Yanmin Zhang, Yadong Chen, Danfeng Zhang, Lu Wang, Tao Lu,* and Yu Jiao*. Discovery of Novel Potent VEGFR-2 Inhibitors Exerting Significant Antiproliferative Activity against Cancer Cell Lines. J. Med. Chem.2018, 61, 140-157
15.Yue Wang,Yanle Zhi,Qiaomei Jin,Shuai Lu,Guowu Lin, Haoliang Yuan,Taotao Yang,Zhanwei Wang,Chao Yao,Jun Ling,Hao Guo,Tonghui Li,Jianlin Jin,Baoquan Li,Li Zhang,Yadong Chen*,and Tao Lu*. Discovery of 4‑((7H‑Pyrrolo[2,3‑d]pyrimidin-4-yl)amino)‑N‑(4-((4-methylpiperazin-1-yl)methyl)phenyl)‑1H‑pyrazole-3-carboxamide (FN-1501), an FLT3- and CDK-Kinase Inhibitor with Potentially High Efficiency against Acute Myelocytic Leukemia. J. Med. Chem. 2018, 61, 1499-1518
16.Li Zhang, Jingyun Zhao, Beichen Zhang, Tao Lu*, Yadong Chen*. Discovery of [1,2,4]triazolo[3,4-b][1,3,4]thiadiazole derivatives as novel, potent and selective c-Met kinase inhibitors: Synthesis, SAR study, and biological activity. Eur. J. Med. Chem. 2018, 150, 809–816
联系地址:江苏省南京市童家巷24号,中国药科大学(210009)
电话:025-83271086,025-86185086
传真:025-83302827
E-mail: lutao@cpu.edu.cn