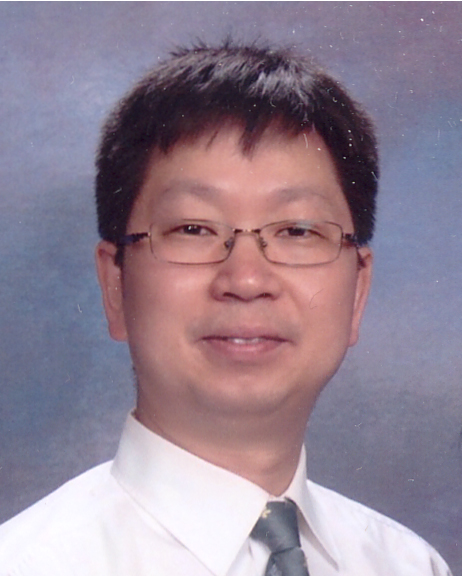 自我简介
何朝勇,博士,特聘研究员,博士生导师
研究方向:心血管药理学;联系邮箱:chaoyonghe@cpu.edu.cn
2016年以特聘研究员引进中国药科大学,现就职于药学院。2005年获中国协和医科大学药理学博士学位,2005年至2008年在北京大学基础医学院药理学系任讲师,2008-2011在美国俄克拉荷马大学医学院医学系进行博士后研究,2011起在美国俄克拉荷马医学研究所免疫学和肿瘤生物学系、心血管生物学系任研究科学家。现为美国科学促进会、美国实验病理学会、中国药理学会和中国药学会等学会会员。同时担任European Journal of Pharmacology、Diabetes & Metabolism、Clinical and Experimental Pharmacology and Physiology、Diabetes, Obesity and Metabolism等多个SCI 收录杂志特约审稿人。近五年来在国际权威期刊如 Nature Communications, Diabetes, Circulation Research, Autophagy,American Journal of Pathology等杂志发表论文多篇。
主要研究兴趣为心血管病理生理学和分子药理学, 采用基因敲入、敲除等分子遗传学手段并结合细胞、分子生物学方法研究重大心血管和代谢性疾病,如动脉粥样硬化、血管损伤后再狭窄、糖尿病和肥胖的发病基础和分子机制,并确认其作为药物治疗的分子靶标。作为课题负责人主持中国杨森科学基金、国家自然科学基金面上项目各一项。
近五年代表性研究论文:
1. He C, Medley S, Hu T, Virmani R, Olson L. Dedifferentiated Smooth Muscle Cells modulated by PDGFRβ Signaling Promote Atherosclerotic Plaque Initiation and Progression by Activating STAT1. NatCommun. 2015 Jul 17;6: 7770. doi: 10.1038/ncomms8770.(IF 11.5).
2. He C, Li H, Viollet, Zou MH, Xie Z. (2015) Upregulation of mitogen-activated protein kinase phosphatase-1 by AMP-activated protein kinase suppresses the signal transducer and activator of transcription 1 and vascular inflammation in vivo.Diabetes.2015 Dec;64(12):4285-97. doi: 10.2337/db15-0107. (IF 8.3).
3. He C, Zhu H, Zhang W, Okon I, Wang Q, Li H, Le Y, Xie Z. (2013) 7-Ketocholesterol Induces Autophagy in Vascular Smooth Muscle Cells through Nox4 and Atg4B. Am J Pathol. 183(2):626-37.(IF 5.3).
4. He C, Zhu H, Li H, Zou MH, Xie Z. (2013) Dissociation of Bcl-2–Beclin1 Complex by Activated AMPK Enhances Cardiac Autophagy and Protects Against Cardiomyocyte Apoptosis in Diabetes. Diabetes. 62(4):1270-81.(IF 8.3).
5. .He C, Choi HC, Xie Z. (2010) Enhanced tyrosine nitration of prostacyclin synthase is associated with increased inflammation in atherosclerotic carotid arteries from type 2 diabetic patients. AmJ Pathol. 176(5):2542-9.(IF 5.8).
6. Xie Z, Lau K, Eby B, Lozano P, He C, Pennington B, Li H, Rathi S, Dong Y, Tian R, Kem D, Zou MH. (2011) Improvement of Cardiac Functions by Chronic Metformin Treatment Is Associated With Enhanced Cardiac Autophagy in Diabetic OVE26 Mice. Diabetes. 60 (6):1770-8.(IF 8.3).
7. Song P, Wang S, He C, Wang S, Liang B, Viollet B, Zou M-H, (2011) AMPK α2 deletion exacerbates neointimal formation by unregulating Skp2 in vascular smooth muscle cells in vivo. Circ Res.11;109 (11):1230-9.(IF 9.5).